The new AFM 75 is a tough-built processing head with high feeding power and excellent geometry for the most demanding logging operations worldwide.
With its new HD frame and pins made from Scandinavian quality steel and Nylon bushings it can fit on different tracked base machines.
A wide tilt angle and the geometry of the front knives will guarantee an efficient and smooth way to pick up the trees in steep slopes. Being designed in tight cooperation with our customers, the new design of the AFM 75 offers easy access for daily maintenance and hydraulic hoses change, maximizing our customer's production.
Multiple options of feeding motors and rollers make's the new AFM 75 a perfect tool for harvesting and debarking operations also in the most difficult species of plantation grown eucalyptus by offering good debarking results during the first feed. AFM-Forest proportional saw system and saw control will guaranty a fast and efficient sawing in all tree species.
With its modern geometry and optional top saw, optional saw systems and 360 rotation it can fell, feed, crosscut and measure with precision in road side processing or in stump-to stump operations with no compromises!
Uses:
Clearcutting operations
Processing operations
Eucalyptus-debarking
Suitable platforms:
Excavators
Tracked forest machines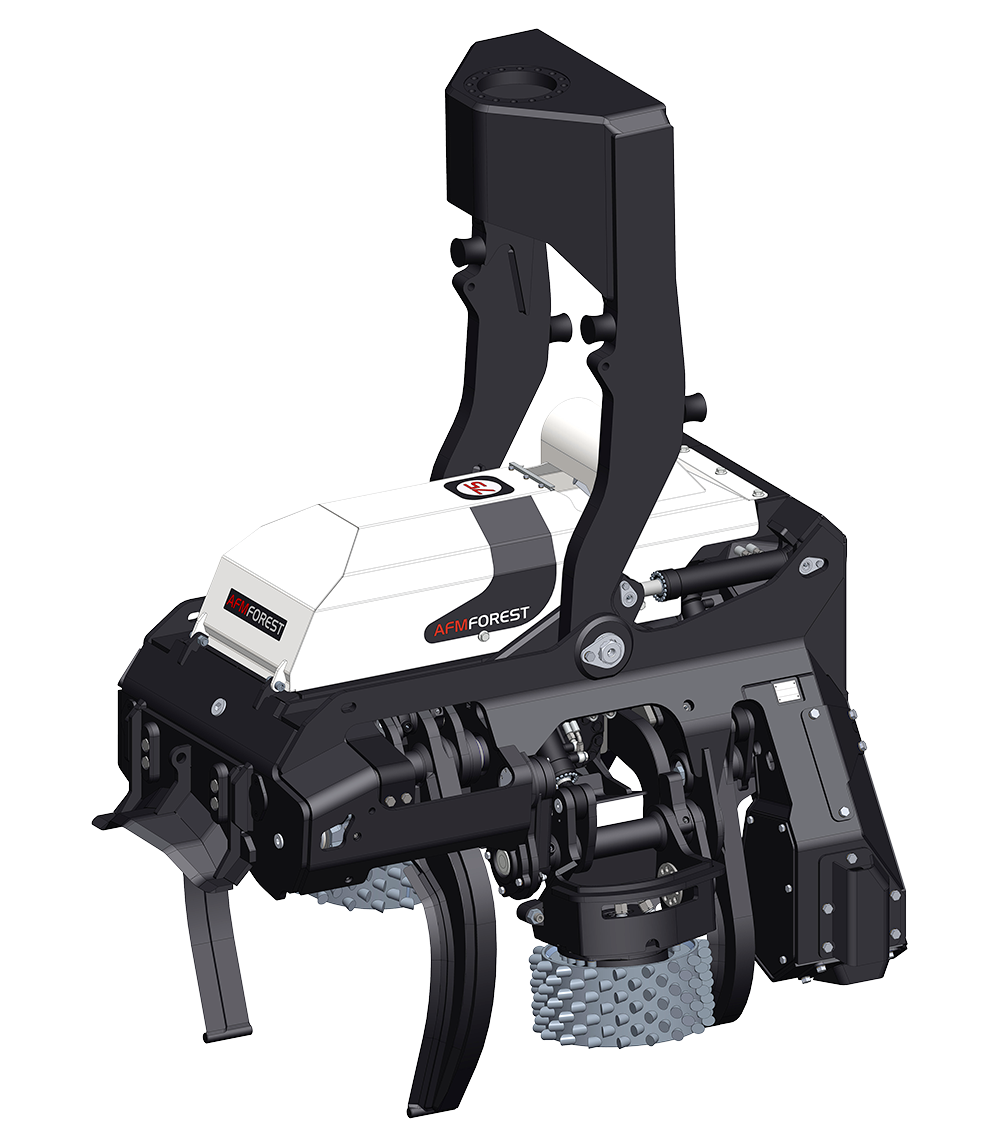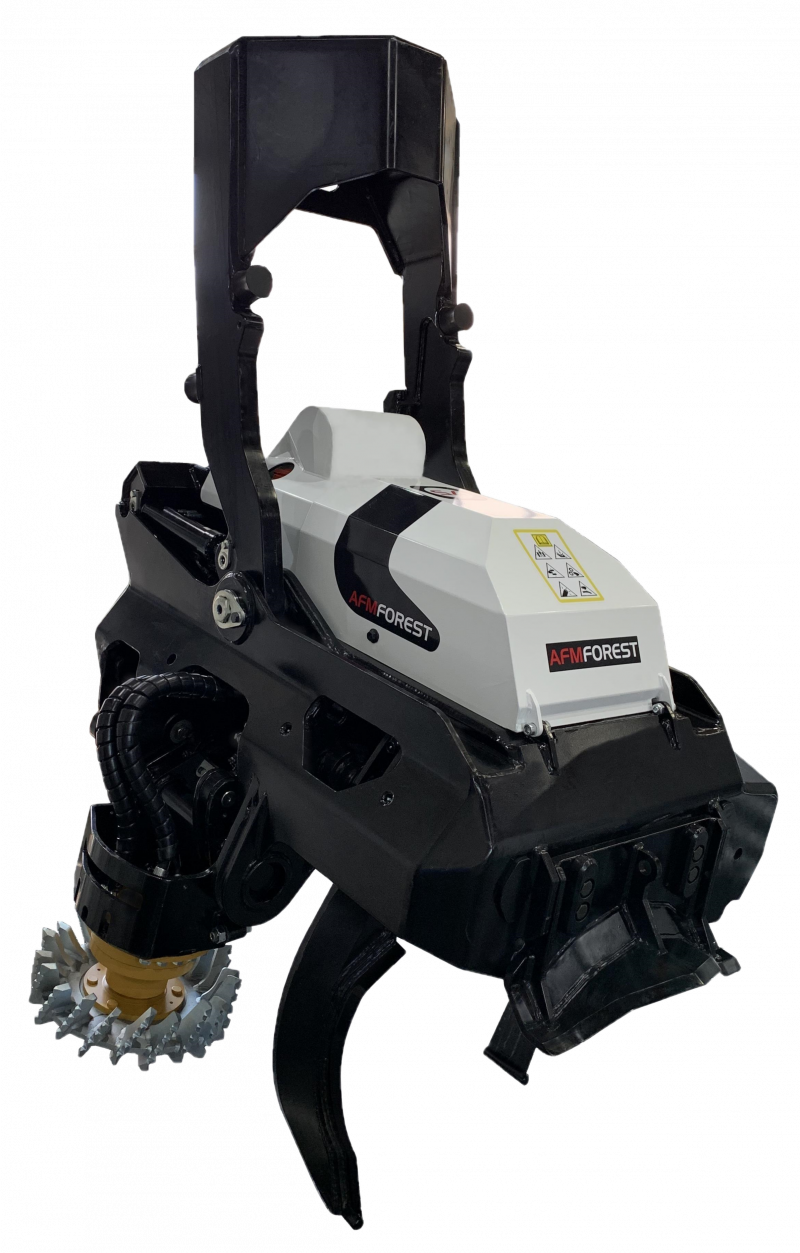 AFM 75 TS technical information
Optimum tree diameter
40-60 cm / 16-24"
Excavator or tracked harvester weight
25-35 t
Opening of front knives, max.
710 mm / 30"
Opening of rollers, max.
775 mm / 30,5"
Opening of back knives, max.
850 mm / 33,5"
Length, max.
1950 mm / 76,7"
Felling diameter, max.
860 mm / 34"
Feeding unit
4 motors - 4 rollers
Feeding speed
0-5,5 m/s / 0-18 ft/s
Feeding power
35 kN / 7,9 lbf
Needed engine power, min.
90 kW / 120 hp
Needed hydraulic flow, min.
300 l/min / 79 Gl/min